Bermad Air Release Valves
The new line of BERMAD air valves includes plastic air valves ranging from ¾" - 2" for a variety of water, sewage and waste water pipeline and networks. These valves offer:
Higher flow rates - Advanced aerodynamic design with a straight-flow body, nominal inlets and outlets allowing higher than ever before flow rates.
Leakage reduction - BERMAD Air Valves operate with a minimal operating pressure (0.1bar/1.5psi) based on dynamic sealing properties (no dribbling)
Minimal spray effect - Minimizing the spray effect during automatic air release to negligible quantities.
Built-in surge protection (anti-slam feature) - Responds to the approachof high velocity water column by slow air relief, preventing damage to the valve and to the entire system.
Versatile design for easy installation - Three types of outlets - downwards, sideways (that can swivel 360°) and circular.
Reliable Structure - All parts are fully resistant to corrosion – Lower maintenance and increased life span.
For assistance with pipeline design, information on the Bermad products, confirmation of our current stocks and correct selection and use, please Contact Us.
For the complete, current product range available to order, please see the BERMAD WEBSITE.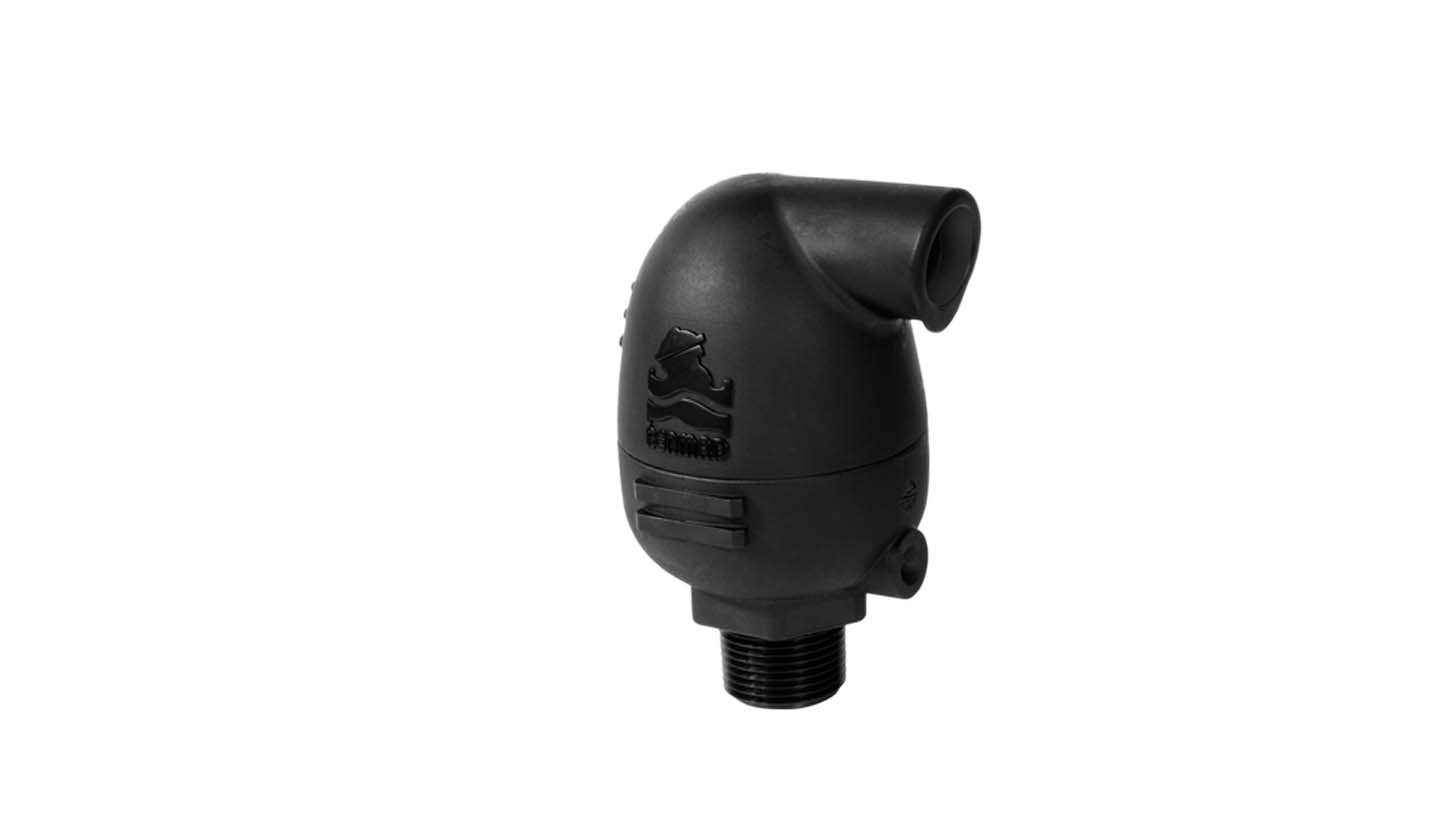 Bermad K10
Kinetic Air Valves
Straight flow body with large diameter orifice – High flow rates.
Aerodynamic full-body kinetic shield – Prevents premature closing without disturbing air intake or discharge.
Dynamic sealing – Prevents leakage during operation even under low pressure conditions (0.1 bar).
The boss on the base can be tapped with a thread for pressure gauge connection, check point or test drain for air valve function.
Compact, simple and reliable structure whose parts are fully corrosion, chemical and fertilizer resistant – Lower maintenance and increased life span.
Factory approval and Quality Control – Performance and specification tested and measured with specialized test bench, including vacuum pressure conditions.
PN10
Bermad A10 & A30
Automatic Water and Treated Effluent Air Valves
Large diameter automatic orifice – Higher flow rates.
Dynamic sealing – Prevents leakage under low pressure conditions (0.1 bar).
The boss on the base can be tapped with a thread for pressure gauge connection, check point or test drain for air valve function.
Compact, simple and reliable structure whose parts are fully corrosion, chemical and fertilizer resistant – Lower maintenance and increased life span.
Factory approval and Quality Control – Performance and specification tested and measured with specialized test bench
Model A10 is PN10, and A30 PN16
Bermad C10 & C30
Combination Double Orifice Water and Treated Effluent Air Valve
Straight flow body with large diameter automatic orifice – Higher than usual flow rates.
Aerodynamic full-body kinetic shield – Prevents premature closing without disturbing air intake or discharge.
Dynamic sealing – Prevents leakage under low pressure conditions (0.1 bar).
The boss on the base can be tapped with a thread for pressure gauge connection, check point or test drain for air valve function.
Compact, simple and reliable structure whose parts are fully corrosion, chemical and fertilizer resistant – Lower maintenance and increased life span.
Designed in compliance with EN-1074 / 4 standard.
Factory approval and Quality Control – Performance and specification tested and measured with specialized test bench, including vacuum pressure conditions.
C10 : 10 bar pressure rated
C30 : 16 bar pressure rated
Bermad C50
Sewage & Wastewater Combination Air Valve
Straight flow body with large diameter automatic orifice – Higher than usual flow rates.
Aerodynamic, full-body kinetic shield – Prevents premature closing without disturbing air intake or discharge.
Dynamic Sealing – Prevents leakage under low pressure conditions (0.1 bar).
Elongated body design – Prevents solids from making contact with valve's operating parts.
Compact, simple and reliable structure with fully corrosion-resistant parts – Lower maintenance and increased life span.
Two inlets – Enabling back flushing and drainage.

Factory approval and Quality Control – Performance and specification tested and measured with specialized test bench, including vacuum pressure conditions.

PN10